Town Center Trail Ribbon Cutting - Mt. Juliet, TN
Ragan-Smith was honored to celebrate with the City of Mt. Juliet at the official ribbon cutting of their Town Center Trail greenway. Mayor Ed Hagerty, City Manager Kenny Martin, Commissioner Art Giles, as well as other elected officials and members of the BPAC, all turned out for the event.
In 2019 Ragan Smith was selected to provide pre-bid services, value engineering, and CEI for the project along West Division Street between 4th Avenue and South Greenhill Road, totaling a distance of 1.7 miles. The project route paralleled the RJ Corman Railroad and included 1300 feet of raised boardwalk to allow significant drainage crossings between the railroad and West Division Street.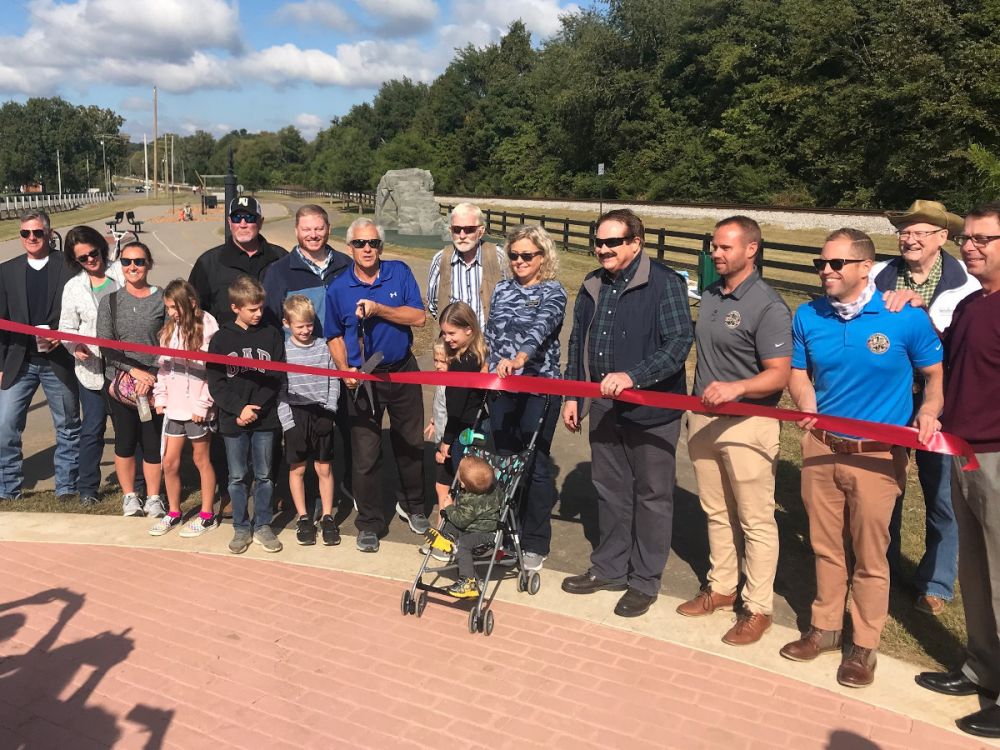 The cost for the $2.3 million dollar project was covered by both the city and government grants. The original greenway plan was adopted 17 years ago when the population of Mt. Juliet was half of what it is now. According to the Lebanon Democrat, Mayor Ed Hagerty said that the greenway took longer than expected due to the city having to work with both the state and federal governments, as well as the railroad company. When you think about all the changes that have occurred over the years since that original plan adoption, it makes the ribbon cutting even more exciting for the all the leadership involved.
Town Center Trail is only the start of Mt. Juliet's greenway network. "We have a greenway master plan to build more and start connecting them together," said Deputy Public Works Director Matthew White. Ragan-Smith is proud to have been a part of the first phase, and we look forward to seeing what is next for the City of Mt. Juliet.