All in a day's work.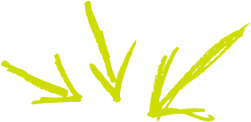 At RaganSmith, we want a collision of perspectives. We expect it. By designing a culture of collaboration and connection, our purpose comes alive. Our team delivers exceptional client experiences day in and day out because we empower our passionate professionals to be innovative problem solvers with initiative, integrity, and excellence. Sound like you? Let us show you the way. It's your life. Create it.
When you succeed, so do we,
and so does the industry.
It's a win, win, win.

Things to get worked up about.
We value our people, so we are proud to offer competitive compensation and some cool benefits, too.
on the job perks

Flexible Work Options, including Half-day Fridays
PTO, Comp Time, and Paid Company Holidays
Medical, Dental, & Vision Insurance, including Telemedicine
Health Savings Account with Company Contribution
ID Theft, Group Life, Long Term Care, Short/Long Term Disability Insurance
Employee Assistance Programs (EAP)
Employee Referral Program
Community & Volunteer Engagement Opportunities
Private Space for Nursing Mothers
401(k) with Company Contribution, Profit Sharing, and Financial Planning Guidance
Professional License & Certification Reimbursement
Personal & Professional Development Opportunities, including Team Off-Sites
Free, Wearable Swag
Fun, Collaborative, Supportive, & Growth-Oriented Culture
Casual Office Environment
Bottomless Coffee, ALL DAY LONG
Awesome Company Events
equal employment

Equal Opportunity Employment
RaganSmith is an equal opportunity employer. We come from varied backgrounds, and our company is full of sharp, vibrant professionals. Our paths intersect to meet the goals of our clients while maintaining a culture of care, doing our best to ensure all people feel supported and connected at work.

RaganSmith is committed to providing an environment of mutual respect where all aspects of employment will be based on merit, competence, performance, and business needs. We do not discriminate on the basis of race, color, religion, marital status, age, national origin, ancestry, physical or mental disability, medical condition, pregnancy, genetic information, gender, sexual orientation, gender identity or expression, veteran status, or any other status protected under federal, state, or local law.

We seek to recruit, develop, and retain the most talented people from a diverse candidate pool. We are dedicated to behaviors that inspire, encourage, and respect all individuals.
Americans with Disabilities Act (ADAAA)
RaganSmith is committed to complying with all applicable provisions of the Americans with Disabilities Act Amendments Act (ADAAA). It is our policy not to discriminate against any qualified employee or applicant with regard to any terms or conditions of employment because of such individual's disability or perceived disability so long as the employee can perform the essential functions of the job.

Consistent with this policy of nondiscrimination, RaganSmith will provide reasonable accommodations to any qualified individual with a disability, as defined by the ADAAA who has made the Company aware of their disability, provided that such accommodation does not constitute an undue hardship on the Company. Employees with a disability who believe they need an accommodation to perform the essential functions of their job should notify a member of management or Human Resources. The Company encourages individuals with disabilities to come forward and request reasonable accommodation.