RaganSmith Adds New Transportation Design Practice Leader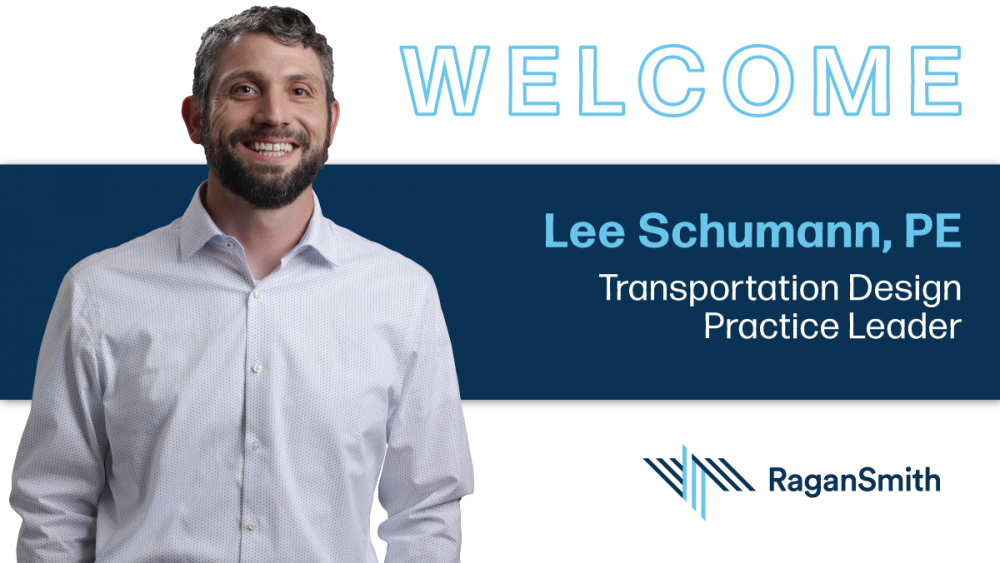 RaganSmith is excited to welcome Lee Schumann, PE, as our new Transportation Design Practice Leader for all Tennessee Offices. Schumann has 20 years of experience providing transportation engineering and planning consulting for clients across Tennessee and the southeast. RaganSmith has added Schumann to continue the commitment to quality work that we are known for and to add to the leadership of our growing transportation practice in new markets.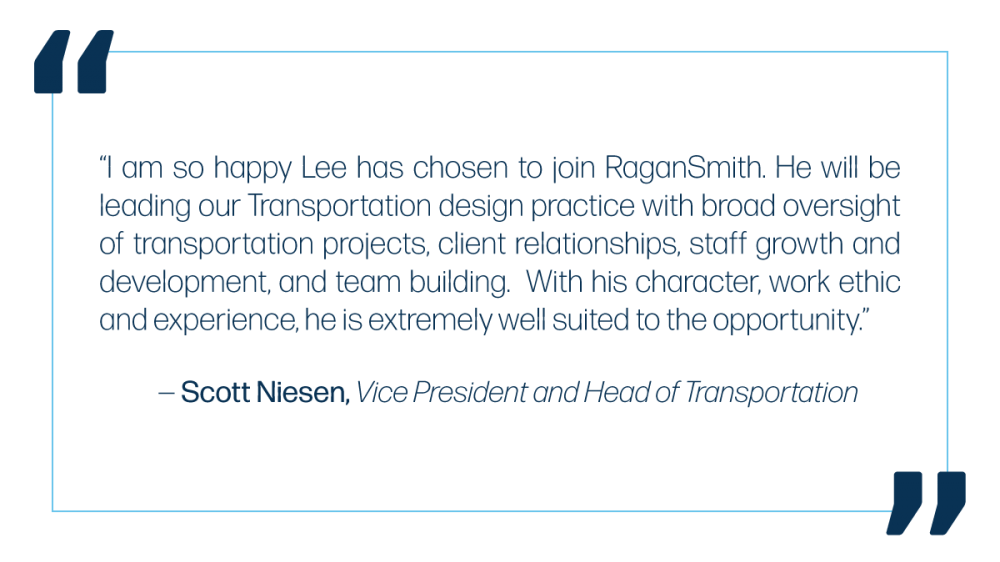 Schumann has served as project manager and design engineer on numerous TDOT and TDOT locally managed projects including corridor studies, transportation planning reports, urban and rural widening, new alignments, intersection improvements, BRT corridors, and ADA accessible multimodal facilities. Having managed projects from incept through construction, Schumann has the knowledge and experience to successfully navigate all phases of roadway and multimodal projects.
A graduate of Christian Brothers University, Schumann has spent his entire career working in Tennessee and serving TDOT and local municipalities throughout the state. He spent the initial days of his engineering career in Memphis before coming to Nashville 5 years ago to start a highly successful Transportation Engineering Practice. In his previous position, he led a variety of transportation projects across the state, while growing his team and building lasting relationships with his clients. One of his most notable projects was leading the design of the Major League Soccer Stadium Infrastructure at the Nashville fairgrounds.