I-24 Active Freeway Management System (SMART Corridor) Gantry Installation
Sunday, April 3rd, was an exciting moment for our CEI team as they have worked on the I-24 Smart Corridor Project for 3+ years. The team oversaw the installation of the first two gantries out of a total of sixty-seven that will be a part of the first Lane Control System in the state of Tennessee. This system will be utilized by TDOT Traffic Operations and the TDOT Traffic Management Center (TMC) to better direct and warn traffic along the I-24 corridor between Nashville and Murfreesboro of any lane closures and/or incidents.
RaganSmith was selected by the TDOT Operations and Construction Divisions to provide CEI and System Testing for the I-24 Active Freeway Management System (SMART Corridor) between Nashville and Murfreesboro. The $62 M Construction Contract (to date) was let the fall of 2018 and will be completed in phases (Phase 1 complete, Phase 2 active & Phase 3 upcoming). The SMART Corridor takes a comprehensive approach to managing the existing infrastructure and improving travel time reliability between Rutherford and Davidson Counties. The project will integrate the freeway (I-24) and parallel arterial roadway (SR-1, Murfreesboro Rd) along with connector routes by adding physical, technological, and operational improvements. The system, when complete, will provide drivers accurate, real-time information to actively manage traffic.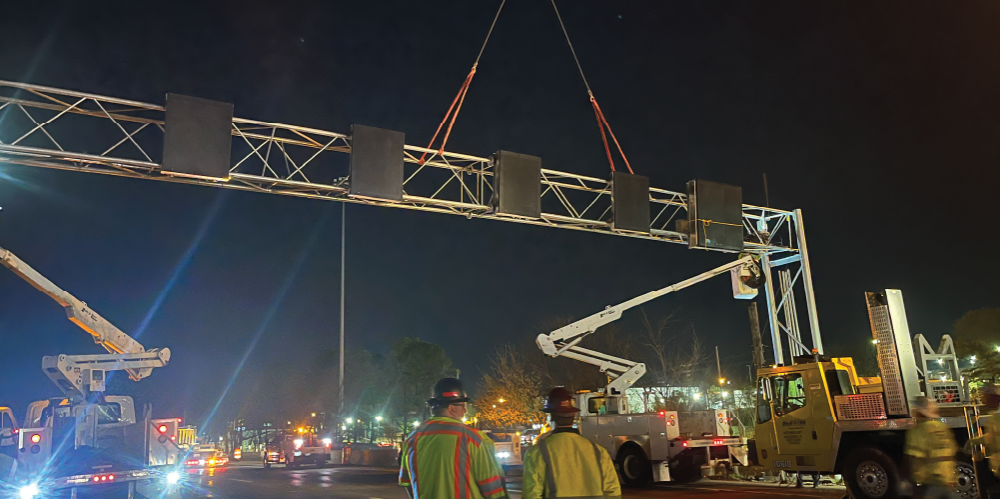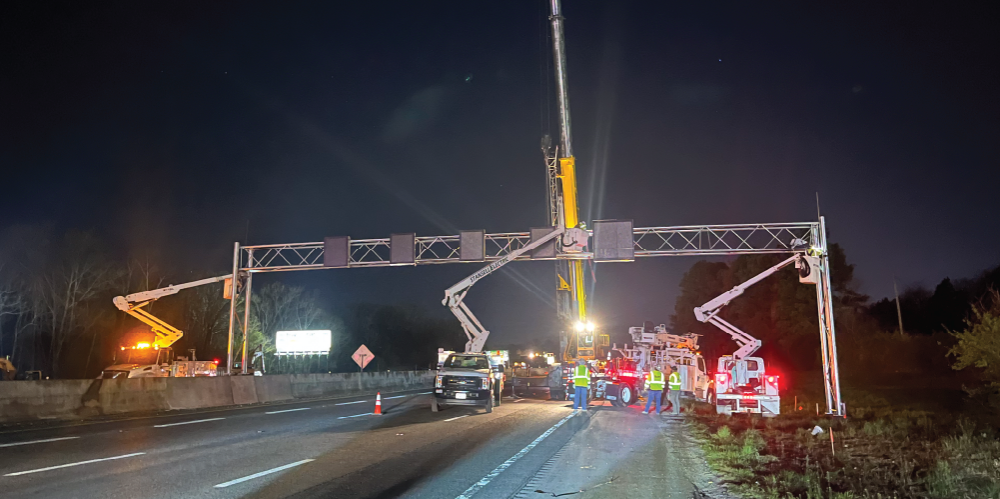 PROJECT COMPONENTS INCLUDE:
26 Over Shoulder Dynamic Message Signs
67 Gantries with Over Lane DMS Signs that will operate as a complete system
Network Switches - Fields Layer 2 & 3
146 Dedicated Short-Range Communications (DSRC) Roadside Units (RSU) with Connected Vehicle and Bluetooth capabilities
Fiber Optic Communications - approximately 302,974 LF (Review of all
OTDR test results
Upgrades to Traffic Signal Equipment at 68 locations (Econolite Cobalt Controllers, Miovision 360-degree video detection, Wavetronix advance radar detection, cellular modems
The RaganSmith CEI team strives to provide a comprehensive approach to CEI that ensures the project is delivered with the fewest issues and best end product possible.
CEI RESPONSIBILITIES INCLUDE:
Oversee construction of all necessary infrastructure
Submittal review of all ITS equipment
Oversee installation and testing of all ITS components
RFI review and response